About Lifecycle Construction
Lifecycle Construction Services is a full service integrated design-build firm specializing in the design and construction market for federal, state and commercial clients. Our management team has extensive national and international experience performing Design-Build work for the Department of Defense and other federal, state and university clients. Our team has successfully managed projects cumulatively valued at over One Billion Dollars.
Our History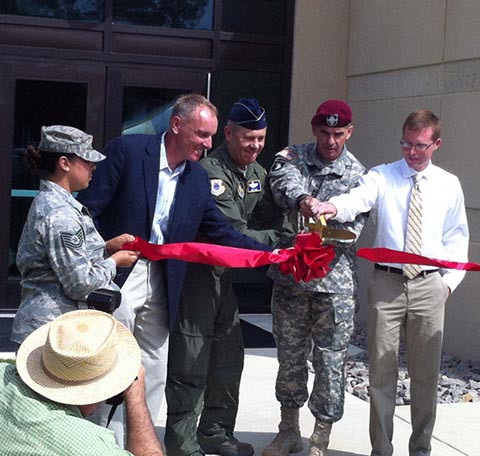 Lifecycle Construction Services, LLC headquartered in Fredericksburg, VA is a Service Disabled Veteran Owned Company, led by retired U.S. Naval Officer Sean Haynes. The former Navy Engineer quit his job in 2007 to start a construction company focused on government contracting. George Woods became a partner early in the setup of the company, bringing his Army experiences to the venture.
In 2008, Lifecycle Construction Services was included in $462 million worth of federal indefinite-delivery, indefinite-quantity (IDIQ) construction contracts. This made Lifecycle able to compete with half a dozen other companies for jobs building structures at military bases across the country.
Lifecycle has been creating long-term relationships with a variety of federal clients such as the United States Army Corps of Engineers, U.S. Army, U.S. Navy, and U.S. Air Force along with other Federal agencies.  Virginia Tech and Old Dominion Universities have become part of the list of growing clients.
Since 2007, Lifecycle has worked on different military facilities on 30 states, including Hawaii and Alaska. Projects have ranged in size and scope, from a new Childhood Development Center at Fort Gordon, Georgia to Band Training Facilities at Fort Bragg, North Carolina. In addition, the current playground renovation program at multiple military facilities across the United States allows Lifecycle to improve the learning and play environments for thousands of children. Larger projects have included a new state-of-the-art Air Traffic Control Tower at Pope Army Airfield in North Carolina, and a Soldier and Family Assistance Center in Fort Belvoir, Virginia.
Lifecycle focuses on providing construction services that include assessment, planning, design, construction and operations. In addition, Lifecycle provides sustainable design and building practices and has been awarded Leadership in Energy and Environmental Design (LEED) silver, gold and platinum certificates on many projects.
Construction with a Purpose
Our mission is to provide superior owner outcomes through responsive, collaborative execution of projects. Our values of integrity, excellence and service are our difference.